Work at Home Success Articles
Community Page For Fun and Profit In Your Local Community or Town

A Community Page may be just the ticket to your success in your local community. It's something to study on.
This is a super strategy for the Work At Home Internet Marketer that I have not shared. It's the way I started, with my very own community pages on my community website. Your community page melds the best of online marketing and offline marketing.
Tell me quickly. Why would I want to own and operate a Community Page Website?
Do your Community Page Website for satisfaction…
Do your Community Page Website for recognition…
Do your Community Page Website because you are a nice guy…
Do your Community Page Website

FOR PROFIT

!
35 second Community Page Video for folks with short attention spans.
See my next two videos for more about Working At Home with your VERY OWN Community Website!
OPPORTUNITY KNOCKS. WILL YOU ANSWER?
Realizing, (finally) that not everyone needs the full tutoring course I have indeed written down the WHOLE Community Website Method in the form of an EBook. I hold nothing back. It's all here including:
Three demo websites.


.

Four "How To" videos.


.

Huge Ebook filled with tons of hints, tips.


.



COMPLETE Community Website method.


.



Access to the Secret Community Website Clubhouse page where we share and compare.


.



EVERYTHING you need for SUCCESS!
After you absorb the material in my Community Website method, you will be able to construct your own Community Website that will not only stand the test of time, but thrive in uncertain times. It will not only make you money, but provide for you a career, if you wish.
The benefits of owning your own properly constructed Community Website beyond even the money it can bring will astound you. Remember, a proper Community Website bypasses the traps and pitfalls of Google's Panda and Penguin. Google actually LIKES Community sites.
It's all explained in my HUGE course. This is OPPORTUNITY for you. Don't miss it. Naturally, if you hate it, there is a 45 day money back guarantee. But I happen to know you're going to love it. A LOT!
The potential lifetime ROI is too large to be calculated! 
Purchase The Website You Keep For Life now!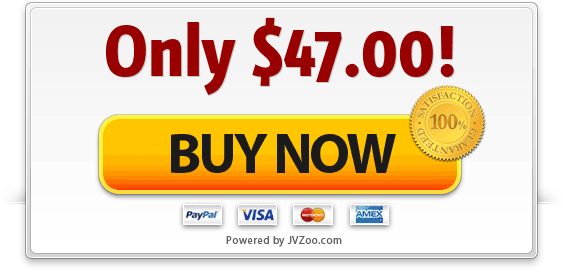 VERY IMPORTANT: After your purchase contact me workathomegc@workathomegc.com for your password to our secret Community Website Clubhouse. There you will find videos to accompany your tutorial. I will speed it to you from a few minutes to a few hours, depending on when I see your mail.
When one thinks of a "community" page, one most often thinks of Facebook. Perhaps you are a Facebook user yourself, possibly with considerable expertise and time in it. Have you thought of using your experience and contacts to actually make money?
Making money is not the only reason to consider making your own community page or community website. Far from it. While you will perhaps make money with your community page, you will also be making associations with local business and community leaders.
So what are community pages? Why would I want to make them? Isn't Facebook the primary community page source for information?
A community page is YOUR VERY OWN community website project, quite aside from silly Facebook games. It is a dedicated community resource website that will beat Facebook hands down every time it is constituted and worked properly. As a matter of fact, if you're already good with the big FB, you can roll it in with your website and use the services of thousands of well trained Facebook programmers for free to boost your own public standing with your community page. Using social media services to enhance your community website is a good thing!
There are as many different designs for a community page as there are people to design and operate them, but I prefer the monetary incentive model. In other words, get paid for your web work for a change. Wouldn't it be nice to build a website and business at the same time that you know will make you money? No guesswork?
With your own community website or community page you'll be listed publicly as someone of importance in your town. You will be listed publicly as a go to person in your community, much as your local newspaper or elected officials are.
Your friends, neighbors, and business people will visit the community page looking for popular features that they are interested in.
______________________________
Below find my full length video explanation of my Work At Home Community Page training course. It's high drama and well worth watching!
______________________________
______________________________
Your job is to provide the community with what it needs for business, politics, activities and interests…
The list of subjects for your pages are endless. Your "community" page will be a focal point for your town and another great source for public information.
Again, the design depends on the needs of the local environment. The popular features of a small town community website will be different from those of a suburban wing of a large town. Of course, the local attitudes and political views will also dictate how you go about designing your helpful community pages display look.
I have mentioned that a community page for political purposes is one option. This might include a report on the meetings of your local town council or school board. Community pages are not only fun for you but informative for your readers. However, a broad based community page website model is best. This is what I'll be teaching you.
The importance of community news on your website is a top consideration. However, the question is what kind of news and how much news. As I come to understand more about you and your needs, I'll help you with just the right design for you purposes. One of the top reasons for community website failure is too much or too little content. It's important to get this right!
The core of your community website will hover around articles about activities and interests that will interest the most people in your town. The success of your "community" page will depend on your goals.
______________________________
Is your community website simply a hobby, or perhaps a way to gain extra social recognition, or are you doing it to make money…or all of the above?
The first thing you need to decide is why you want to make your community page in the first place. If getting paid for your work is on the agenda, then you need to make an assessment of the local business environment. Businesses have a direct impact on your design, because this is how you get paid. Do you have enough business to support your venture?
Some other things to set your brain to thinking about is how you will create a sustainable fan base for your project. IT'S ALL COVERED IN MY TUTORIAL!:
Am I capable of writing my own content?


.



Do I know how to create a professional looking website that will establish me as serious?


.



How do I go about choosing good topics for my posts?


.



What will I call my website and what will I name my company?


.



Am I a good picture taker so that I can place a photo on my new site when I want to.


.



I have something like $47 invested into this new business venture. Am I good enough to develop interesting articles to keep people interested?


.



What do I know about Internet Marketing and how can I find out more?


.



Do I know the difference between online marketing, offline marketing, Internet marketing, local marketing, and regional marketing?


.



Do I need to engage graphic artists or can I do my own work? How do I learn so that I can earn?


.



What place does mobile marketing have in my overall strategy?


.



What is SEO and why is it important with every page I publish?


.



Will Google LOVE my Community Website and reward it with GREAT page positions? (YES!)


.



Can I prospect for potential customers? How do you do that for a community website?


.



I have the motivation, but I need more training on the basics. Where do I get that?


.



I have plenty of training and motivation. Let's just get on with it. (Scroll back up and invest in my tutorial!)

________________________
I can answer the last point right now. You will learn the WHOLE community page basics, advanced training, site design, Internet marketing, and everything you need to know not only to get started, but to get yourself up to speed for years in advance from little old me….personally, or with my COMPLETE COMMUNITY WEBSITE TUTORIAL!
I teach Internet Marketing, and I have had the foremost local community page in my area since 2002. I was doing it for ages before it became known in the web development circles as Offline Marketing.
If you're up to the task, I will train you in local Internet Marketing so that you don't have to learn it piece by piece, over years, the way I did. You'll have the fastest and best start of anyone starting their very own community page.
Besides the technical knowledge that you'll need for a successful community page, you also know how to design your project from the ground up. The worst mistake people make who start a community website is that they bite off more than they can chew, become dispirited, and quit.
Working with me, you won't have this problem. I know ALL the in's and outs of my community page system, and what I know, I'll teach you. You get he benefit of ALL of my experience. If I know it, you'll know it.
If you need to catch up on your basic Internet Marketing Training, we'll tackle that first, and once you have mastered this, we'll move on to designing your community page so that you have a fine, solid Work At Home platform to success.
The Work At Home Internet Marketing Community Page is one of the finest home business models you could possibly choose, for many reasons, only some of which I have outlined. I'm sure you can think up more reasons on your own. As a matter of fact, I happen to know that since you have read this far, your mind is already working.
Read CAREFULLY: For most, you will have NO competition, or none you can outdistance quickly, once you know how.
Full disclosure: If you already know all you need to know, you can get to work immediately for about $100. Yes, your own biz to make extra money or even a living for $100. Actually, $47 if you purchase my course and you already have a hosting service like Gator. All things considered, scientifically speaking, this is a NO BRAINER!
If you would like for me to help you get started, it's a bit more. Not that much, really. More than 25 years of direct experience encapsulated in a few hours of training for you, so that you don't have to reinvent the wheel. It's a good deal, my friend. A very good deal. After all I am your Internet Marketing Training Tutor!
Only SERIOUS inquires please. There is only one of me.
Finally, before you say no, calculate the price of a combo meal at your favorite burger joint and then consider if my asking price for my community website tutorial is worth it to put you on the road to a career working from your home… A career with which you can make a living and so much more. The return on investment is incalculable.
Contact me immediately here at WorkAtHomeGC.com and let's get to work for your community page!
[…] Norman Morrison is a recovering Internet Marketer who now spends most of his time writing books, which is what he always wanted to do. For frustrated IM'ers, Norm recommends focusing on a single, community website for a change that can, if built properly, and worked make your family a living. He put everything he knows about building a successful local community website into his course: http://workathomegc.com/community-page-for-fun-and-profit-in-your-local-community-or-town . […]

February 03 2014

CommentsLike